The latest…
March 13th, 2013
Last Friday, great night, at Club Dauphine Amsterdam.
I sang 3 songs with the House Band and one of them was my own song 'Songs Of Beauty'. Check it out!
The day after, Saturday, we had a gig with Ashtraynutz at Goliath shoe store in Rotterdam which was magical and then on Sunday we played at Gigant Apeldoorn! Busy weekend. Ashtraynutz is going places and so am I.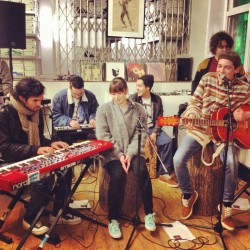 This will be the last update (and the first again since months, sorry!) on this website that was specially designed to go with our CD Time warp. While at it, all, grab your change to get your own copy of this great CD, last ones, on sale, now reduced to Euro 8,00, including postage! You can still place your order at email: add.impact2010@gmail.com
As I was saying, last update, as we are now working on a totally new lay out which will soon be online. For the new lay out I did a photoshoot with the amazing photographer, Erik Sawaya, and I can not wait to share his work with you!
For those who did indeed check out my last update and checked out Thomas Zwijsen's website (You all did of course), you must have noticed that the guy is still very busy touring with Blaze Bayley so our mutual project, still to come, is temporarily on hold.
As Ashtraynutz is on the go, just as well for now. We have had great gigs and many more to come! Make sure to also get your own City Lights EP! While being busy with Ashtraynutz, going to school and teaching some singing classes I am still working on a few additional songs to record to finish my very first EP. It might sound a bit strange after having released 2 albums but since I am doing this 'solo' and it is a total different direction is seems like the right term.
For now, first the new website! And, don't forget to order your CD before they are all gone!
Love,
Tess